Boswell's Coach House lies in the heart of the family owned 500 acre Auchinleck Estate, where customers can explore the romantic and atmospheric ruins of the original 13th century medieval Auchinleck Castle and the 17th century Old House or Place of Auchinleck.
Gorge Walk
The stunning "Gorge Walk" through Lugar Gorge is just over a mile and is a lovely gentle half hour stroll. Along the path you will find the mysterious Wallace's Cave and you might even see the ruins of Auchinleck Castle.
Tree and Hobbit House
Our amazing Tree House and Hobbit House, designed and built by Rory Boswell, is the ultimate in fun for children – and adults alike!!  Designed over three levels, there's something for all ages.  The Hobbit House on the ground level is designed with the younger child in mind, whilst the main Tree House on the upper two levels for the older ones.  There are hours of fun to be had on the slides, swings and see-saws.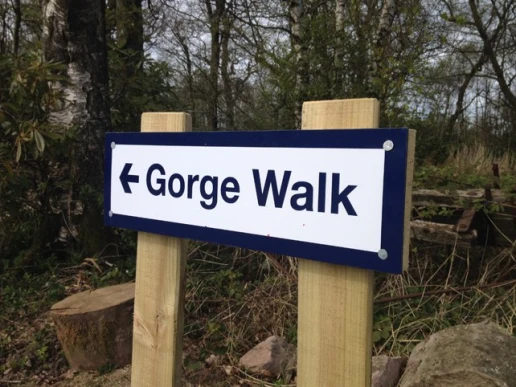 We are open 7 days a week!
Monday to Thursday: 10am – 4.00pm (last orders 3pm) | Friday to Sunday: 10am - 5pm