Our Woodland Marquee is the ideal space to elevate your next event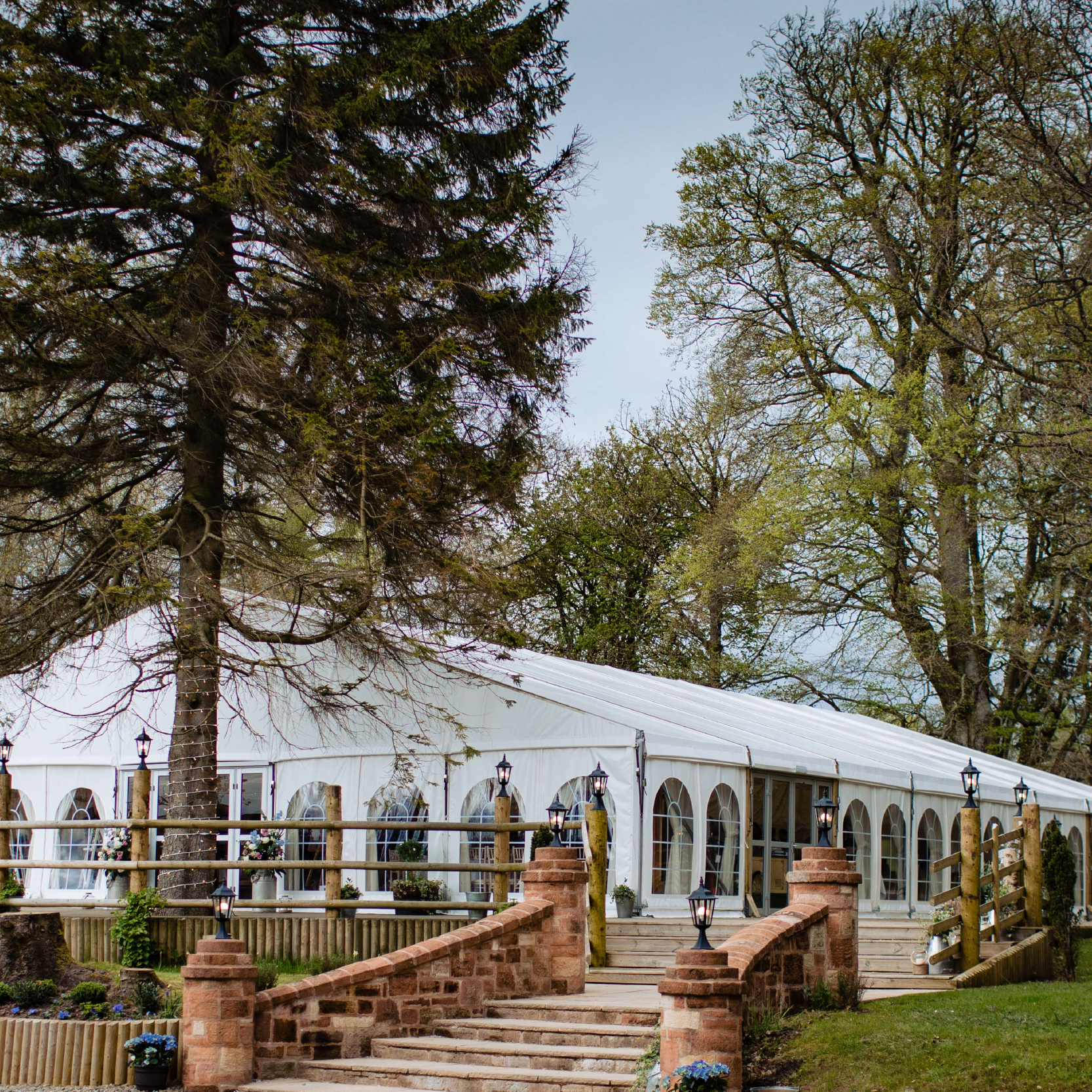 Imagine a grand marquee, nestled in the idyllic setting that is the Ayrshire countryside. A luxurious space located within the grounds of Boswell's Estate, the Woodland Marquee offers a flexible, high-quality space suited to a range of different events. 
We want you to tailor the space to your needs, bringing your own personal touch to your event. The space itself is generous and well-proportioned, with lots of natural light and views out to the surrounding countryside. Elegant touches and finishings make the space formal but welcoming.
Our approach to events is not your traditional 'package', we prefer to tailor everything to your needs. We charge a venue hire fee, which gives you hire of the Woodland Marquee, the Stables function room, complete with necessary dressings like Chivari chairs, tables, and linens. Glassware and other dressings such as whisky barrels are also included. You'll be given access to the space the day before your event to personalise and decorate – with the help of our team on hand. 
Suitable for gatherings from 70 to 270 guests


Bespoke catering and drinks packages, crafted by our award winning chef, as well as a fully stocked bar


Events team and serving staff on hand to give you the perfect day


A range of layouts available, up to 17 tables of 8 – 12 guests


Hardwood dancefloor and stage for music and dancing into the night


Silverware, glassware, and china all included as part of the venue hire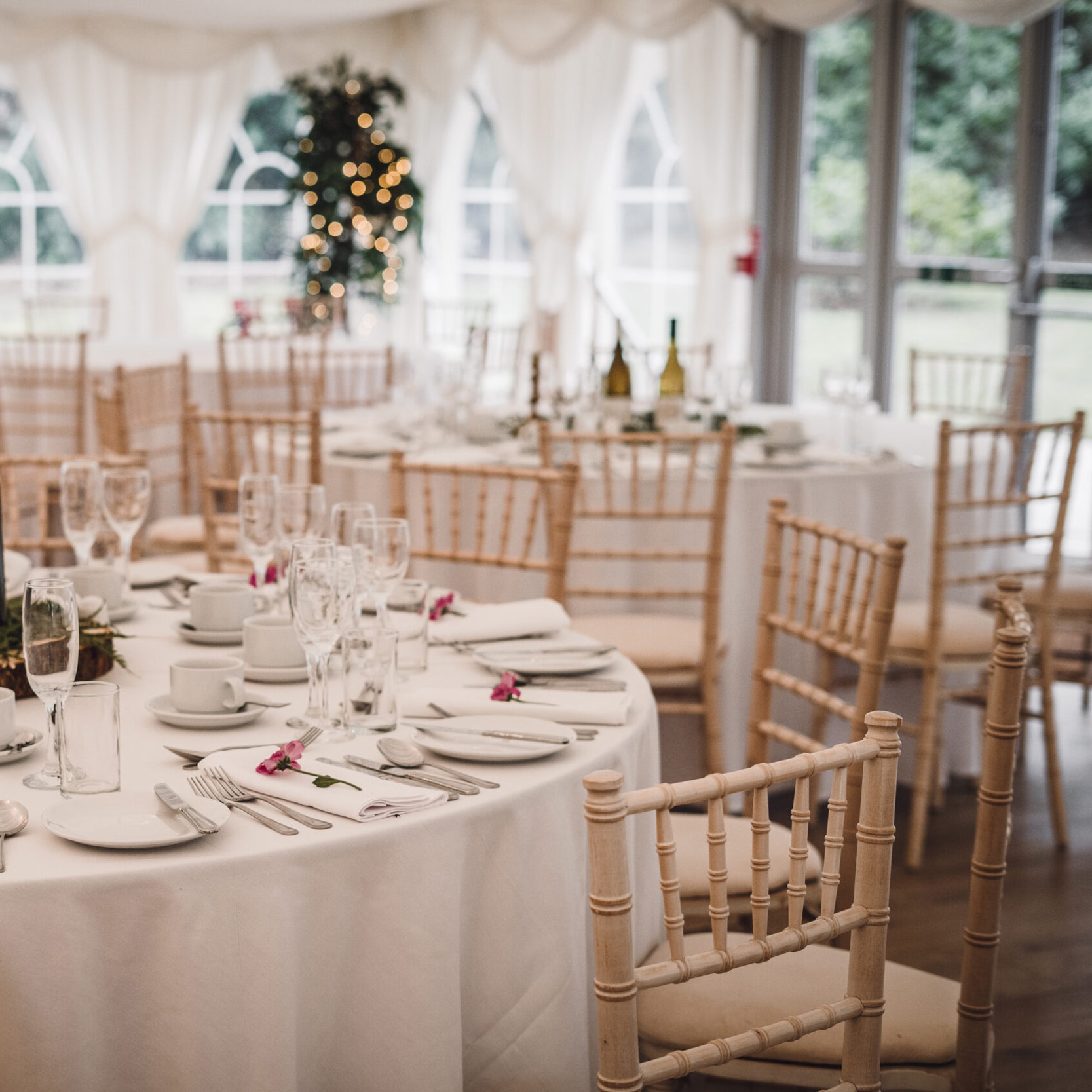 Catering for all our events is provided by the renowned and award winning team at Big Bite Catering  
The team will work with you to create a menu which is perfectly tailored to your taste and budget – as elaborate or as simple as you wish.
For those considering a different style of event we can also accommodate 'food trucks'.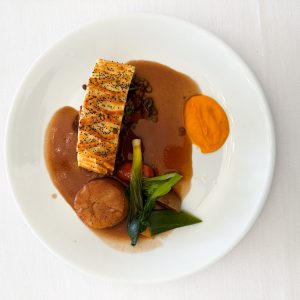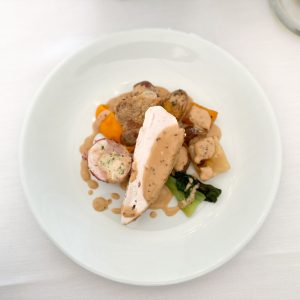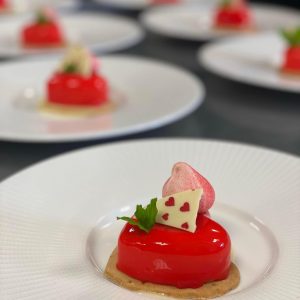 To book a viewing please complete the form and we will get back to you as soon as possible. We're excited to help you craft your event, right here at Boswell's Estate!